Shamrock football competes in Prep Bowl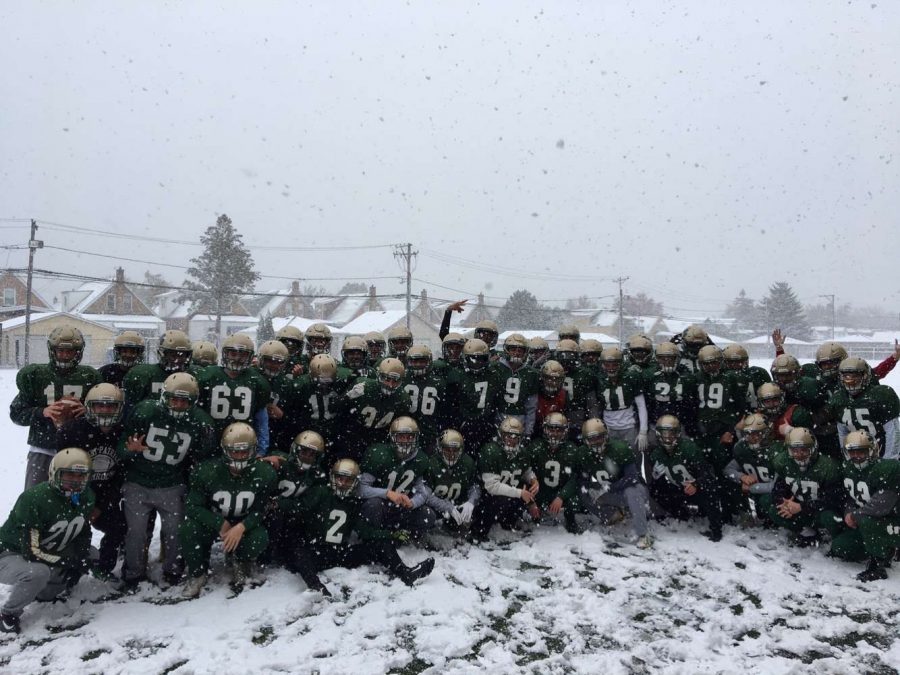 Last week, Shamrock football moved into postseason play in the Chicago Prep Bowl. The first round game was this past Friday and the Shamrocks beat Carmel Catholic 33-25. Eric Wozny, Jr. '20 carried the offense with four touchdowns. The defense showed up with two interceptions and a touchdown from Jimmy Finnegan '20.
The Prep Bowl is an annual contest played between the Chicago Catholic League (CCL) and the Chicago Public League (CPL). In the past the Championship Game was played at Chicago's Soldier Field. Because the East Suburban Catholic Conference (ESCC), in which St. Pat's competes in, merged with the CCL for football, the Shamrocks are eligible to play in the Prep Bowl this year for the first time since 2002.
The Prep Bowl first started in 1927 between Mt. Carmel and Schurz. Mt. Carmel won the first game, which attracted 50,000 fans, by the score of 6-0. The Prep Bowl consistently drew fans of 50,000 plus all the way through 1946. In past years the Prep Bowl consisted of any CPL and CCL schools. It has since become the "City Championship" for schools who did not qualify for the IHSA State Playoffs. It also allows school who lose in the first round of the state playoffs to enter into the Prep Bowl.
The Shamrocks play Marian Catholic this Thursday at 7 pm at Triton College. Winner will advance to play at St. Laurence on Friday, November 15.