Swim Team looks ahead to promising season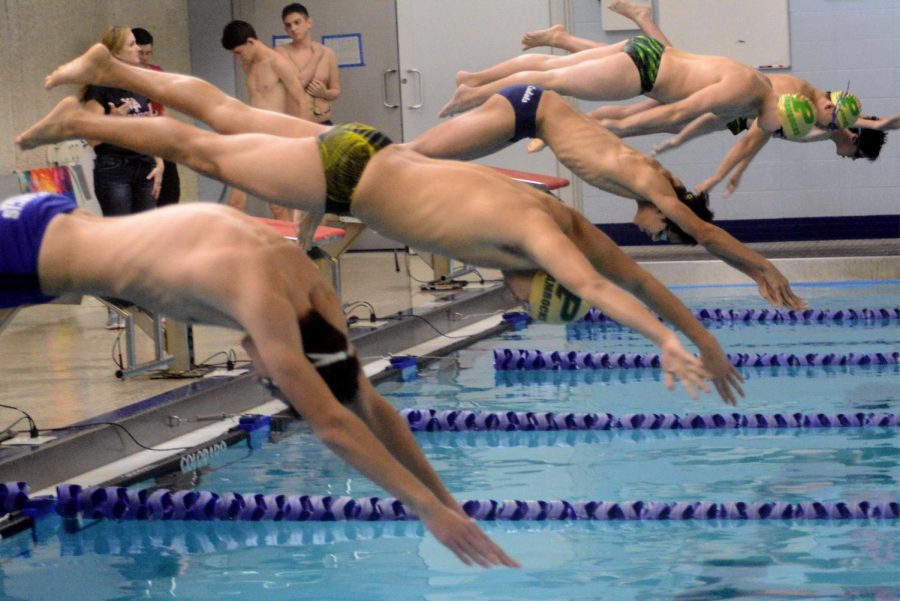 Last year the swim team took a well fought third place for the second year in a row at the IHSA Sectional Championship Meet held at Fenwick High School. Despite not having any state qualifying times last year, the Shamrocks medaled in all events at the Sectionals Meet. 
Senior Robert Hernandez, junior Lance Min, and sophomores Nazar Fedorovych and Sergio Mendieta swam the 200 medley relay in a 1:42.45 time, a two second improvement from the previous year, seating them at third place. Lance Min also swam in the 200 freestyle relay alongside senior Adrian Stephan, junior Dominic Cielak, and freshman Christian Mammoser. They finished with a time of 1:36.84 and came in at 5th place. Dominic Cielak, Sergio Mendieta, Robert Hernandez, and Christian Mammoser all swam in the 400 Freestyle relay. They came in at 4th place with a time of 3:21.92. 
Awards closed out the season at the end-of-year banquet with Swimmer of the Year awards being handed out to swimmers in each class. Christian Mammoser for the Freshmen class, Sergio Mendieta for the Sophomore class, Dominic Cielak for the Junior class, and Robert Hernandez for the Senior class Adrian Stepien received the Heart of the Team Award. 
This year, the swim team has ten returning varsity seniors: Christian Avila, Maximo Bunay, James Caprio, Dominic Cielak, Sean Collins, Lance Min, Tony Nascimento, Dominic Sabella, and Jack Warner. 
There are 13 returning varsity juniors: Micheal Collins, Nicholas Curio, Joshua Esquilin, Nazar Fedorovych, Jonathan Fejkiel, Nathan Houlihan, Billy McMillin, Sergio Mendieta, Jacob Munyon, Josh Rodriguez, Jacob Sandman, Dylan Teahan, and Gilbert Villegas. 
Six varsity sophomores return: Jonas Dargis, Antonio Iglesias, Liam Jackson, Mason Kim, Jason Koulogeorge, and Christian Mammoser. 
Additionally, two freshmen made the varsity cut this year: Alexander Moroko and Gavin Riley.
The first meet of the season is tomorrow, Saturday, December 7, at the Stevenson Invitational and the first home meet is Thursday, December 12 vs. Brother Rice. This season's Metro Catholic Aquatic Conference (MCAC) Championships are set to take place on February 8, 2020, and the IHSA Men's Swimming Sectional is February 22, 2020.