Shamrocks React to Attacks on Capitol Building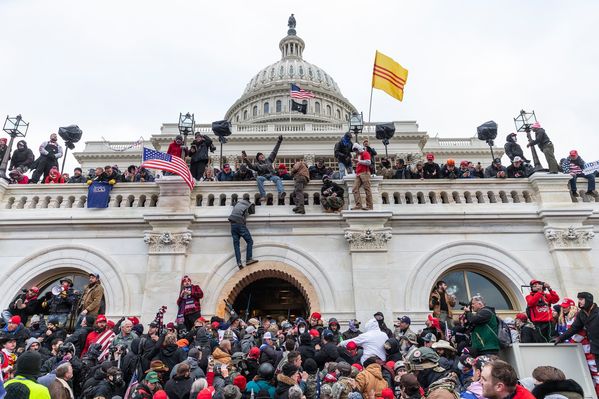 On January 6, 2021, our Nation's Capitol building was the victim of the worst domestic terrorist attack in American history. Information about this situation is still coming out, and arrests are still being made, but this has not stopped people from voicing their opinions.
The Capitol Building was attacked during the process of ratifying the electoral college's vote of President-elect Joe Biden as the 46th President of the United States. During the attack, live footage showed rioters breaking down windows and doors, and attacking police officers.
The building was evacuated before the Capitol was breached, but once these rioters were inside it was chaos. Images of people defacing the Capitol building flooded social media.
There were also several deaths during the incident, including one police officer who lost his life along with several rioters.
Eventually, the government regained control of the Capitol Building, , and Congress finished the count officially making Joe Biden our next President.
To get a different perspective, I wanted to ask the leaders of our school how they are feeling after the attack on the Capitol building. I interviewed seniors Jacob Chachaj and Jay Laboe to get their thoughts about the unrest in our country.
"It's scary; this is something I've never experienced and talking to my parents about it, they were just as shocked," said Student Council Senior Representative Jacob Chachaj. "They had never seen anything like this in their lifetime."
Senior Class President Jay Laboe had this to add, "I think that it is important for everyone to take a second and think about what truly happened at the Capitol, regardless of who you voted for or what side you are on. The incident at the Capitol resulted in excessive damage, injuries, and deaths. Now, more than ever, I believe we need to come together to find peaceful and civil solutions to any problems that arise."
I believe we are witnessing history. America has not been this divided since the Civil Rights movement. People will compare this event to other moments throughout American history.