Prince Philip, Duke of Edinburgh, Dies at 99 Years Old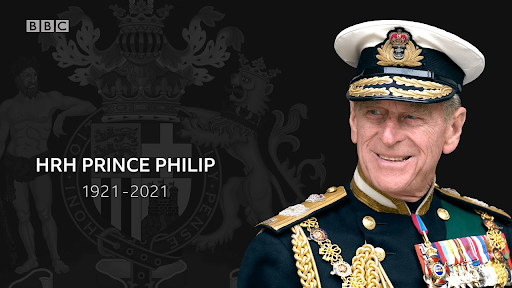 Across the Atlantic Ocean, a nation mourns the death of Prince Phillip, Duke of Edinburgh. The Prince Consort to Queen Elizabeth II peacefully passed away on April 9 at Windsor Castle.
Prince Phillip was born in 1921 in Mon Repos, Corfu under the House of Glücksburg of Greece and Denmark. When he was 18 months old, he and his family were forced to flee to Germany due to a coup in Greece. Shortly after his mother was sent to an insane asylum, Prince Philip was sent to school in Scotland. In 1937, a plane carrying his four sisters, his nephew, and four others crashed and everyone died. After this tragedy, Prince Philip dedicated himself to his studies and after school enlisted in the Royal Navy serving in the Mediterranean and the Indian Ocean on the HMS MagPie during WWII. During his time in the Royal Navy, he was assigned to give Princess Elizabeth, Duchess of York, a tour. Later, he would marry her at Westminster Abbey.
Ten years into her reign, the Queen was approached by Lord Altrincham, who was thought to be an anti-monarchist. He told the Queen that if she wanted England to keep its Crown, she would have to modernize. Prince Philip played a key role in helping Queen Elizabeth II modernize the Crown. 
Prince Phillip was a traditionalist. He was known to criticize the British Empire's "League of Empire Loyalists" who supported reuniting the British Empire, and an absolute monarchy, as well as Irish Unionists/The IRA. Prince Philip, the longest serving Prince Consort, retired from official political and naval duties in 2017.